Athletics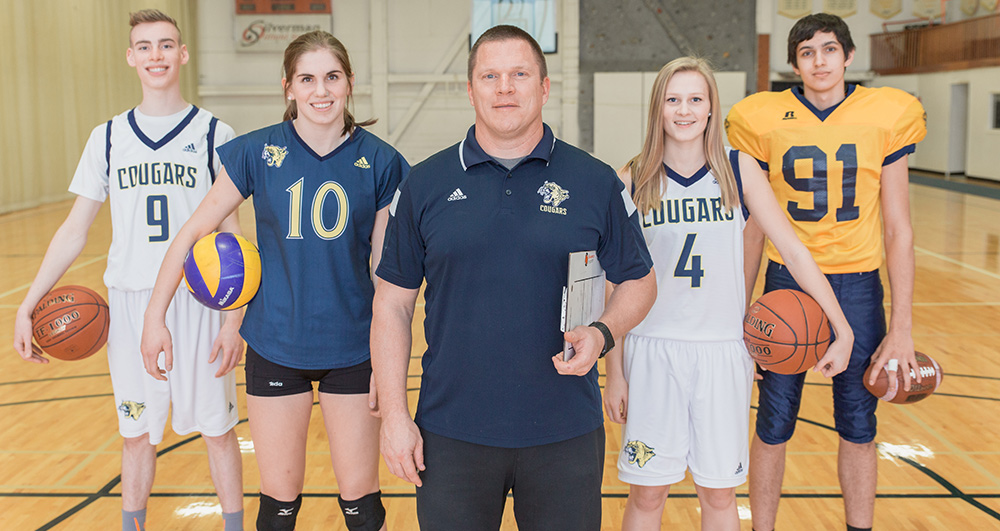 The Caronport athletic program has a history of success on and off the court. We celebrate recent provincial championships, but our success is more fully measured in how we reflect Christ as we participate in sport and all that is involved.
Caronport High School provides competitive athletic teams that give students and coaches the opportunity to integrate their spiritual, academic, social, emotional, and physical development.
At CHS we put a lot of time and energy into athletics because we feel they are a significant opportunity for students to learn important values that will make them happy and successful in life. While winning is great, our highest value is on each individual and team striving to commit their athletic efforts to Jesus, and honouring Him with their level of effort, sportsmanship, and moral character. Please browse through the information on each of our team sites and keep up to date with the Cougars. Go Cougars!
New in 2017

Caronport High School (CHS), Briercrest College and Seminary, and Prairie Hockey Academy (PHA) have developed Saskatchewan's first Hockey Canada Sports School. The partnership brings a new hockey academy to Caronport High School and a new hockey opportunity to the Saskatchewan market.
With teams at the Midget Prep and Bantam Prep levels, the intention is to compete independently in showcase tournaments across Western Canada and into the United States. Student-athletes, grades 9 – 12, participating in the Academy will be enrolled at Caronport High School.
Prairie Hockey Academy (PHA) is where life champions are developed. As Saskatchewan's first Hockey Academy, PHA has created an experience that fosters growth and development in young student-athletes who will become tomorrow's leaders. Through our comprehensive hockey development program, our student-athletes will have the opportunity to achieve excellence in sport while building an educational foundation for an academic career in the future.